Increased Premiums Worry Employers
When a little-noticed provision of the Affordable Care Act (ACA) takes effect in 2016, many businesses will face a number of changes, including increased costs for fully-insured health plans.
For plan years beginning in 2016, many businesses will face increased costs for fully-insured health plans.
Next year, the ACA expands the definition of small employers from those with 1–50 employees to those with up to 100 employees. This will add another 30% of employers into the "small employer" definition.1
Current ACA Definition: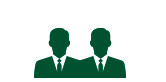 Small Employers
Generally fewer than 50 full-time employees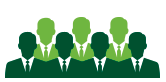 Large Employers
50+ full-time employees or equivalents
(http://www.irs.gov/Affordable-Care-Act/Employers)
Beginning 2016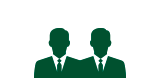 Small Employers
Generally fewer than 100 full-time employees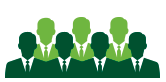 Large Employers
101+ full-time employees or equivalents
Premiums May Rise
Expanding the small group definition is expected to have an immediate impact on premiums.Under the ACA, groups with 51–100 employees will no longer be separately rated. This could increase premiums for many employers.1
We have seen rate increases as high as 84% as a result of this aspect of health care reform. Escalating cost concerns are causing more employers to search for alternatives to avoid significant increases in benefit plan costs. Expert guidance from consultants and benefits administrators has never been more vital than in the current health care environment.
Self-Funding
One sought-after option is self-funding. This flexible solution for health benefits is funded from business assets.
An employer's liability associated with catastrophic claims is lessened by purchasing stop-loss insurance.2 This additional coverage can be adjusted to limit the risk for a particular employee group. Employers gain assurance that their assets will be protected from unforeseen claim demands on their cash flow.
In addition to escaping certain financial penalties, self-funded plans avoid many other ACA-mandated fees.
Because self-funded health plans do not participate in the ACA-regulated insurance markets, employers who self-insure are not impacted by some ACA fees. Self-funding allows employers to offer health benefit plans that meet or exceed ACA requirements while protecting their own financial interests. Some of the ACA fees that self-funded plans bypass include:
Health Insurance Provider Fee3
Risk Adjustment Fee4
Federally Facilitated Exchange User Fee5
Explore Your Options
MedCost partners with our clients and their consultants to implement strategies for cost containment through self-funding. Many employers are examining self-funded options for more flexible, customized health plans in this uncertain environment.
In future blog posts, we will offer a webinar on Self-Funding 101 and a simple assessment to consider whether self-funding is a good fit for your health management services. Thorough research will yield the best cost containment for your company's financial assets. For more resources on self-funding, contact your benefits consultant or Laura at MedCost.
---
1http://actuary.org/files/Small_group_def_ib_030215.pdf.
2In North Carolina, stop loss coverage is permitted for groups with at least 26 eligible employees. For more information, contact MedCost underwriting services.
3Paid annually by large insurance carriers (based on total premiums) to help fund subsidies for low-income individuals and families purchasing insurance through Exchanges.
4A per-member-per-month charge that funds the federal Risk Adjustment Program (applies to individual and small group policies).
5Payment equal to the 3.5% user fee rate, multiplied by the policy's monthly premium. It applies to all plans purchased on the exchange, both individual and Small Business Health Options Program (SHOP). The fee is a federal sales tax on insurance policies sold through www.healthcare.gov to help offset costs.