A new study finds that the prevalence of dementia has fallen sharply in recent years, most likely as a result of Americans' rising educational levels and better heart health, which are both closely related to brain health.
Dementia rates in people over age 65 fell from 11.6 percent in 2000 to 8.8 percent in 2012, a decline of 24 percent, according to a study of more than 21,000 people across the country published Monday in The Journal of the American Medical Association Internal Medicine.
"It's definitely good news," said Dr. Kenneth Langa, a professor of internal medicine at the University of Michigan and a coauthor of the new study. "Even without a cure for Alzheimer's disease or a new medication, there are things that we can do socially and medically and behaviorally that can significantly reduce the risk."
The decline in dementia rates translates to about one million fewer Americans suffering from the condition, said John Haaga, director of behavioral and social research at the National Institute on Aging, part of the National Institutes of Health, which funded the new study.
Dementia is a general term for a loss of memory or other mental abilities that's severe enough to interfere with daily life. Alzheimer's disease, which is believed to be caused by a buildup of plaques and tangles in the brain, is the most common type of dementia. Vascular dementia is the second most common type of dementia and occurs after a stroke.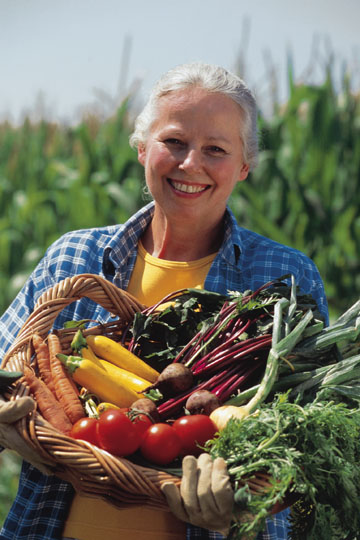 The new research confirms the results of several other studies that also have found steady declines in dementia rates in the United States and Europe. The new research provides some of the strongest evidence yet for a decline in dementia rates because of its broad scope and diverse ranges of incomes and ethnic groups, Haaga said. The average age of participants in the study, called the Health and Retirement Study, was 75.
The study, which began in 1992, focuses on people over age 50, collecting data every two years. Researchers conduct detailed interviews with participants about their health, income, cognitive ability and life circumstances. The interviews also include physical tests, body measurements and blood and saliva samples.
While advocates for people with dementia welcomed the news, they noted that Alzheimer's disease and other forms of memory loss remain a serious burden for the nation and the world. Up to five million Americans today suffer from dementia, a number that is expected to triple by 2050, as people live longer and the elderly population increases.
The number of Americans over age 65 is expected to nearly double by 2050, reaching 84 million, according to the U.S. Census. So even if the percentage of elderly people who develop dementia is smaller than previously estimated, the total number of Americans suffering from the condition will continue to increase, said Keith Fargo, director of scientific programs and outreach, medical and scientific relations at the Alzheimer's Association.
"Alzheimer's is going to remain the public health crisis of our time, even with modestly reduced rates," Fargo said.
(Kaiser Health News, Liz Szabo, November 21, 2016)
Kaiser Health News, a nonprofit health newsroom whose stories appear in news outlets nationwide, is an editorially independent part of the Kaiser Family Foundation.