This year I had the privilege of participating in my company's annual corporate sponsorship for the American Heart Association.
Our leadership felt passionate about supporting the annual Winston-Salem Heart & Stroke Walk, because of how local medical research is funded through national and area fundraising. Our nurses and support staff work daily with members recovering from heart attacks, strokes and other complex conditions.*
So we really had a "heart" for this issue.
The big surprise for me was how much my involvement would come to mean to me personally.
I discovered three wonderful reasons why companies give.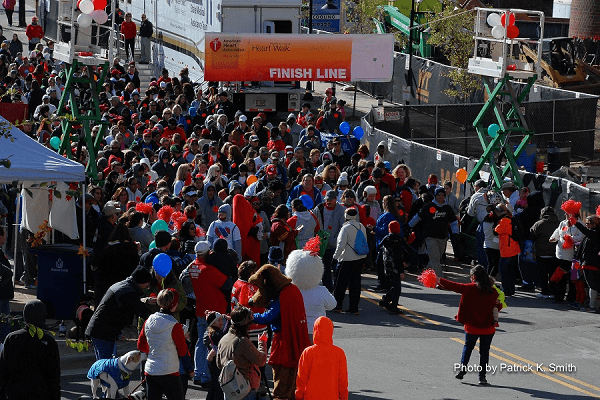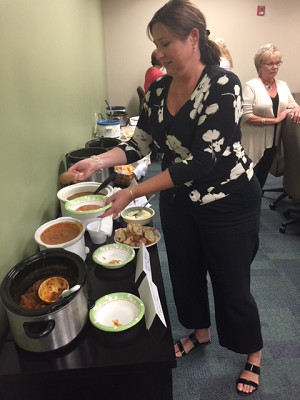 #1 REASON FOR GIVING BACK
Giving Back Aligns Company Actions with Company Values
Our commitment to be major sponsors for the Heart & Stroke Walk originated with our executive leadership. They wanted every employee to have the chance to support company fundraisers and to walk the 1-, 2- or 4-mile route on November 11, 2017.
Fundraisers such as our Soup Cook-Off, Executive Embarrassment Challenge** and Basket Raffles progressively built excitement in the months leading up to the walk. Employees from every department signed posters, took photos shared on social media and contributed to our company total.
A spirit of anticipation grew as people talked in the break rooms about family or friends who had suffered heart disease or strokes. Employees shared their own stories about recovering from serious medical conditions (see "Heart Disease: Living Up to the Gift of Life").
The MedCost principle of getting healthy and staying healthy was underscored over and over with social shares like this infographic from the Triad AHA.
Facts such as "Heart disease is the #1 cause of death in the United States" were sobering. Even more sobering was this one:
80% of deaths from coronary artery disease are PREVENTABLE, due to obesity, lack of physical activity, heavy drinking, unhealthy diets and other factors.
#2 REASON FOR GIVING BACK
Giving Back Defines What Community Is
I collaborated with Sarah Fedele, Triad AHA Director of Communications and Marketing, to lead a monthly group of social media colleagues. We brainstormed promotions and event activities, while getting to know each other better.
Our group represented over 100 companies sponsoring the annual walk. These talented professionals from banking, health care, medical device manufacturing and other industries contributed a larger vision for corporate giving.
---
"AHA Heart and Stroke Walk is something very near and dear to us as a company. Working together with other local companies really defines what community is all about."
- Kati Tsiolkas, Brand Marketing Specialist, Endoscopy
Cook Medical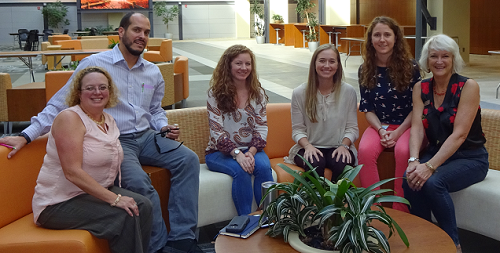 "Getting to know other social media admins in the area and supporting each other has helped increase appreciation for what we do collectively and individually in our community."
We were seeing that all of us together could build a healthier community.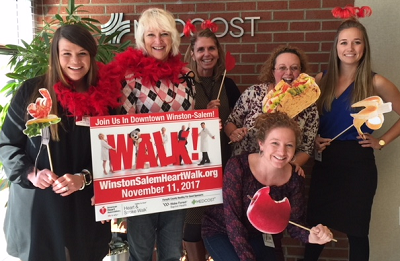 #3 REASON FOR GIVING BACK
Giving Back Benefits Our Health, Too
Something happened to me as I worked on promotions with our internal teams and sponsors from other industries in our area. The Heart and Stroke Walk became more than just a social responsibility.
It became more than a PR effort that would position MedCost's reputation favorably.
The numbers began to talk to me.
About 60% of stroke deaths occur in females
80% of strokes CAN BE PREVENTED.
Lowering your top number (systolic) by 20 mm Hg and your diastolic blood pressure by 10 mm Hg may decrease your risk of stroke and ischemic heart disease by about 50%.
I began to focus on improving my own health, along with conducting a successful charitable campaign.
I knew that MedCost helps employers avoid many unnecessary health costs through wise benefits administration. I knew that preserving employee health through regular screenings and annual physicals would keep medical conditions from escalating.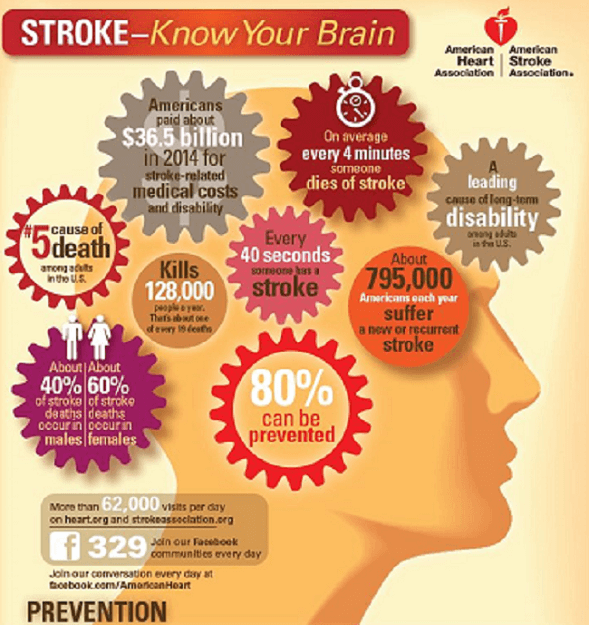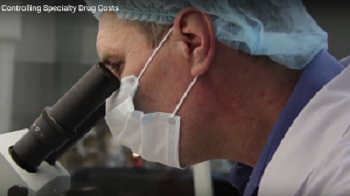 But I didn't know how 100 companies working together could achieve AHA grants for $1.2 million for local heart and stroke research in our local medical schools and universities in 2016.
Sarah and Kelly in our social media group expressed it well.
---
"We are helping people to be aware of the warning signs of heart disease and stroke and to make healthy lifestyle changes to prevent heart disease and stroke. We are building a true culture of health in Winston-Salem, Forsyth County and across North Carolina."
"Together we are so much more powerful and effective than we could ever be apart." – Kelly Minor, Marketing Communication Specialist at Piedmont Federal Savings Bank.
---
Is it really more blessed to give than to receive?
Something happens when we think of others first. Extend our gifts, our time. A little bit of ourselves.
I'm thinking of my social media friends, who labored on behalf of their companies to raise much-needed funds for local and national research.
I'm thinking of heart and stroke victims affected by these top killers in America.
I'm thinking of 5,000 walkers who got out of bed on a freezing November morning to come downtown and bring hope for our community.
Giving back. Isn't this the best way to celebrate the life we've been given?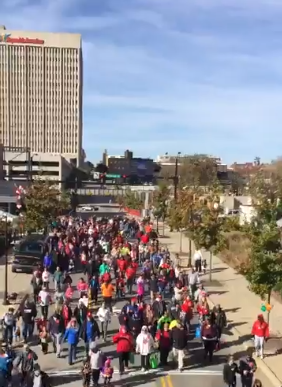 *MedCost, which administers self-funded health plans for employers in NC, SC and VA, has long embraced a culture of generosity, both to employees and as a corporate citizen.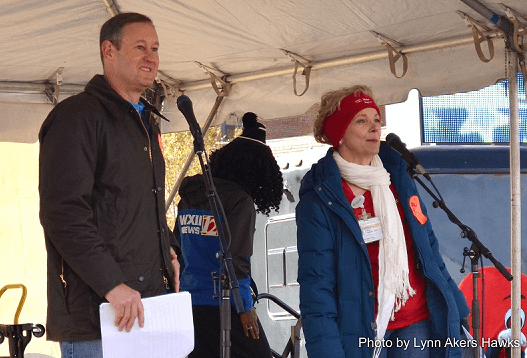 **Employees donated to the manager they wanted to see wear an embarrassing costume on the day of the walk. Michael Berwanger (below) was one of the "winners."