Lunch was a welcome break for Terry Bradley in his work with the NC State Bureau of Investigation. This retired Chief of Police from Franklin, NC, reached for his water glass at the table, but his right hand could not grip the glass. He had to use two hands to put it down. An MRI revealed two bulging discs at the base of his skull. The neurosurgeon recommended cervical neck fusion immediately because Terry's condition was deteriorating. Even after a previous neck fusion, arthritis was increasing his bulging disc pain.
Terry agreed to accept MedCost Transitional Care services, offered through his retirement benefits with the NC League of Municipalities and the town of Franklin. Case Manager Shelley Nicholson, RN, BSN, called before his surgery to explain what to expect. She also warned Terry of possible symptoms which would indicate problems developing postoperatively.
All the unknowns ahead were very stressful for Terry. Doctors' instructions about possible postoperative conditions and regimens were overwhelming. Shelley helped him understand the process and assured him that she would be following up with him after the surgery.
He Knew Something Was Wrong
After a successful surgery and some time at home, Terry returned to work on light duty. But he was alarmed by the continuous, severe pain in his right leg.
"I had gotten the staples out, but my leg was hurting really badly," Terry said. Shelley had warned him that symptoms of swelling, redness, tenderness and pain could be indicators of a deep vein thrombosis (blood clot), a life-threatening complication.
Terry called Shelley and asked for her help in reaching his surgeon. He sometimes had trouble getting through and had confidence that his case manager could speak for him most effectively. He felt like he was in "no man's land."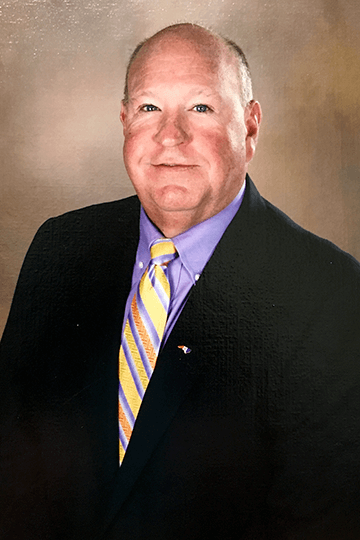 His Case Manager Acted Immediately
As an experienced case manager, Shelley recognized the danger and quickly contacted the appropriate medical staff. An outpatient ultrasound the next morning revealed a blood clot at the junction of his superficial vein, leading into a major vein. Because of the case manager's quick actions, the doctor said that he caught this life-threatening condition before it worsened.
Terry began a powerful blood thinner regimen with a follow-up outpatient visit to his surgeon. An expensive hospital admission with an average cost of $19,200 was also avoided. But for Terry, no monetary savings compared with what Shelley had done for him.
"Shelley gave me security. I was in limbo. I would usually get the answering machine when I tried to call, but she knew how to get through.
"Since this happened, I have had nothing but praise about the benefits of my health plan. I've been in law enforcement 36 years. I never had an insurance company ever say anything about how to take care of your health. Never.
"If you have anyone on MedCost and they are fearful about talking about their health, take the advice. MedCost is not going to guide you in the wrong direction."
*Terry Bradley gave MedCost permission to share his story to help others realize the benefits of the Complex Case Management program. MedCost Complex Case Management is a program where registered nurses who are also certified case managers work with individuals who have experienced a life-changing illness or injury. The goal of the program is to ensure the best use of available health plan resources while enhancing quality of life.