MEDCOST BENEFIT SERVICES WELCOMES NEW CLIENT   
MedCost Benefit Services is excited to welcome nthrive to our client family, effective January 1, 2019.  
nthrive (Group Number 7103)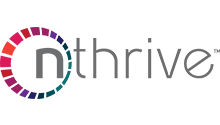 For eligibility questions on this group, please contact 1-800-795-1023.
---
NOTIFY MEDCOST ABOUT DEMOGRAPHIC CHANGES
Submitting demographic changes to MedCost as they occur is imperative to ensure seamless claims processing. If you change locations, add locations, or change tax IDs, please notify us timely to avoid any claims issues. Keeping demographic information up-to-date ensures appropriate notification and payment of claims, and also help members know how to reach you. 
You can update your demographic information here.
 
---
MEDCOST REFERENCE GUIDE - EMPLOYER-SPECIFIC INFORMATION AT YOUR FINGERTIPS
The secure provider portal on www.MedCost.com offers a variety of valuable online tools, including the MedCost Reference Guide. This useful resource contains a complete listing of employers accessing the MedCost Network, their group numbers, effective and termination dates, as well as their payer and precertification vendors. You have pertinent information for a member at your fingertips!
 
Login or register here to access the Reference Guide.
 
---
 
UPCOMING MEDCOST EVENTS
MedCost is co-sponsoring four Multi-Payer Expos in 2019.  The first event will be held in Wilmington on Tuesday, March 26. More information on registration will be sent closer to the event.
 
Also, we are proud once again to be a sponsor for the March of Dimes Walk to be held on April 28 at BB&T Football Field in Winston-Salem.