1. Pharmacy Benefit Manager (PBM)
An organization that develops and maintains preferred drug lists, contracts with pharmacies, and negotiates discounts and rebates with drug manufacturers. PBMs also process and pay prescription drug claims in addition to implementing strategies that save pharmacy plan dollars, while improving member health.
2. Formulary
A prescription drug list that is preferred by a health insurance plan. Identifies medications available to treat certain medical conditions and organizes into tiers.
3. Tiers
Different cost levels a member pays for a medication. A tier 1 medication is generally generic and lower-cost, while higher-cost brand name medications fall in Tier 2 or 3.
4. Brand-name drug
Developed, patented and sold exclusively by a pharmaceutical manufacturer.
5. Generic drug
Manufactured and sold after the brand-name patent has expired. For example, Tylenol® is a brand-name medication and acetaminophen is its generic equivalent. Generics promote competition and drive down drug costs. Almost 80% of prescription drugs sold in the US are generics.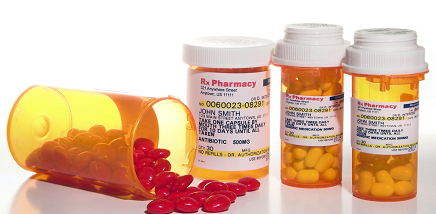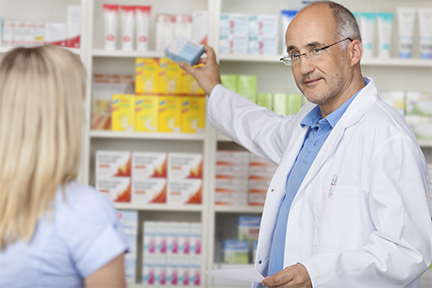 6. Specialty drug
A high-cost, prescription drug that treats complex conditions such as rheumatoid arthritis, cancer or multiple sclerosis. These drugs typically have special storage requirements, administration techniques and require specific monitoring. Specialty drugs may account for up to 45% of a plan's total drug costs.
7. Exclusion
A drug or service not paid for by a health plan.
8. Rebates
Money paid by manufacturers after drug purchases, as part of negotiations with payers (insurance companies, PBMs, benefits administrators, Medicare). Rebates cut about $40 billion from drug sales annually (see examples).
9. Prior authorization
Requires a doctor to provide additional clinical information to determine coverage of the prescription drug under the plan.
10. Step therapy
Trying a lower-cost, clinically-similar drug before a higher-cost drug for the same medical condition is allowed under the plan.
Summary
Step therapies and prior authorizations feel disruptive to employees. For that reason, employers are faced with the challenge of balancing employee satisfaction with cost containment.
Our clients are seeing significant results using preferred formularies and these cost-saving strategies. One group avoided expenses of over $250,000 in the first months after adopting a managed approach with one of our PBM vendors
The goal is to ensure the right people get the right drug for the right medical condition at the right time. With our PBM partners, we work to ensure that our members are utilizing safe, clinically-appropriate, cost-effective treatments. Employers can partner with their employees to become better healthcare consumers so everyone benefits in the use of prescription drugs.