How One Employee Lost 70 Pounds & Turned Her Life Around
Why Employee Wellness?
Lifestyle choices, family issues and financial worries impact employee productivity and absenteeism. At MedCost, our nurses see it every day working with health plan members.
A well-designed employee wellness program can help address many of these issues. And it doesn't have to be big and complicated. It simply has to work for your employees.
At MedCost, we had these same challenges within our own workplace. Part of what we do is advise clients on programs that help improve the health of their employees. We determined first to work with our own staff for greater improvements in each employee's health.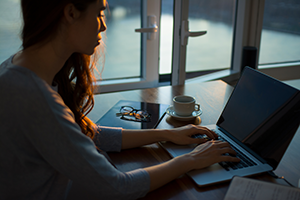 Patrenia's Story
The truth about her health never got through to Patrenia Johnson until a year ago. She had always struggled with her weight; and was diagnosed with type II diabetes at the age of 24. But denial was a comfortable way to continue her eating habits and to manage every emotion she felt.
A year ago, Patrenia met with her endocrinologist. After examining her history of A1C numbers, which were once again out of control, the doctor looked intently at Patrenia.
"Do you want to live, or die?" the doctor said.
Patrenia finally faced the truth – she might die from diabetes.
Just like her dad. Just like her close friend.
Making Wellness a Priority
We wanted our employees and those of our clients to have practical tools to support real changes in their lives. We wanted to keep low-risk members from developing more serious conditions.
Hiring a corporate wellness manager allowed us to benefit our own staff and provide expert wellness consultations for our clients.
New wellness features implemented for MedCost employees began to have an immediate impact. During breaks and at lunch, conversations could be heard about calories, healthy foods, or how many steps had been logged that day.
More employees purchased standing desks and took the stairs. People began to think about their lifestyle choices and how to implement healthier habits.
We recruited new members from more departments for the wellness committee, led by our employee wellness manager.
The company also launched a comprehensive program for clients called Healthy & Whole, with fresh ideas to balance care for employees with a company's financial health. Watch the video here.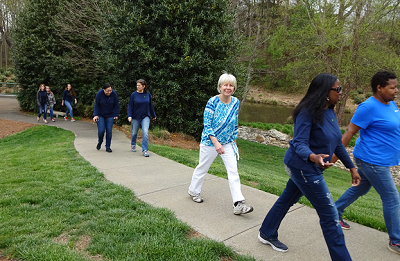 Employee Wellness: 10 Ways to Win
Here are 10 ways we're encouraging employee wellness:
Offered a $500 incentive for completing employee wellness requirements—even if not on the company health plan.
Ongoing exercise classes, subsidized by MedCost
Free wearable device with fitness app that tracks activity, nutrition, sleep, mood and hydration
Lifestyle coaching resources for weight loss, tobacco cessation, financial health and dealing with stress
Company softball and kickball teams to compete in adult recreational leagues
An online platform, myStrength, for stress management and emotional health
A "Wellness Moment" at regular middle management meetings and company Town Halls
Monthly Lunch-n-Learns on health topics
Walk with Me Wednesdays
Fresh Fruit Fridays in break rooms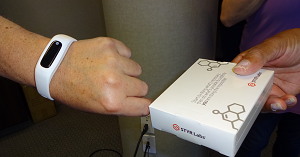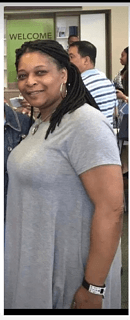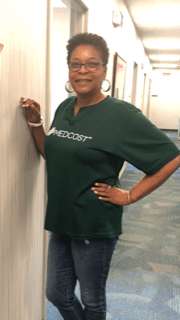 Patrenia's Success
Patrenia enrolled in the Personal Care Management program as a diabetic. Her nurse health coach regularly contacted Patrenia, offering resources, suggestions and ongoing support.
She joined company exercise classes and the coed softball team. Patrenia began to incorporate these actions into her daily life:
Reducing food portions
Giving up carbonated soft drinks
Not depriving herself of certain foods, but limiting them
Walking with coworkers during breaks
Taking onsite exercise classes
Welcoming accountability from fellow employees for her eating habits
Change wasn't easy.
So far, she has dropped 10 dress sizes, losing almost 70 pounds. She says it's still a daily struggle, but the results are worth it.
"I'm not as tired anymore. The doctors say that my kidneys look good. My eyes look good. I want to keep hearing that from my doctors.
"And most of all—I want to be here for my family."
Employee Wellness—Winning for a Lifetime
Employers care about more than a profit-and-loss column. They provide health care benefits because they care about their employees. For the 75% of employees and families who are healthier, wellness programs can help prevent conditions from escalating.
Lifestyle changes—even small ones—create measurable outcomes of better health, productivity and an employer's bottom line.
Watch this informative video about our new comprehensive program, Healthy & Whole.