Sean Yacobi had no symptoms when he decided to get his first colonoscopy. He made the decision after receiving a MedCost letter, urging him to get screened. What happened next was a total surprise.
I got a notification about getting a colonoscopy because I turned 50. I was a little anxious about my first colonoscopy to know that everything was alright. I felt fine, so I was taken aback when the doctors came in after the procedure that took longer than normal.
The doctor matter-of-factly said: "I found something. Nine times out of 10 it will be colorectal cancer." The next few weeks were difficult because of the unknown. I got the good news that it had not spread and that they had caught it early, thanks to being screened.
I went that night, got blood work and set up with my oncologist. I felt like I needed an assistant to keep up with all the appointments.
With something like cancer, it's typical to close up emotionally. When MedCost offered me participation in the Complex Case Management Program, I was a little skeptical. I'm a trial attorney. I wondered if MedCost was making sure I didn't go past my benefit limits. But I found out that it's been all about my care, and connecting the dots with all my different treatments.
I've had radiation therapy and inpatient surgery, followed by chemotherapy. It's bewildering. There are difficulties beyond the illness. It's just nice to know that above and beyond insurance coverage, MedCost's Case Management gives you some peace of mind.
If you are dealing with medical insurance, you need support. Don't be a lone ranger. Sometimes it's humbling for men in general – I run my own business. It's hard to realize I can't solve everything on my own. If help is there, take advantage of it.
I've been willing to talk to MedCost people to tell them what's going on. My Case Manager has a gentle manner that is very encouraging.
You have got to face things head on. When I talked to my gastroenterologist, he said: "It's a good thing you came in." I asked him what would have happened if I had waited five years for that screening. He said: "The news would not have been this good. It's still early – you're going to be okay."
I'm going to focus on the finish line to get this behind me. This has made some positive changes in my life. After my surgery, when I was trying to get up and walk, I saw a lot of people who weren't doing well. I heard people moaning in pain. Sometimes you need to see that to be thankful for what you've got.
I've got a lot to live for. God puts you with people that can help you. MedCost has been my sponsor. They got me to the screening and saved my life.
This testimony was published with permission from C. Sean Yacobi.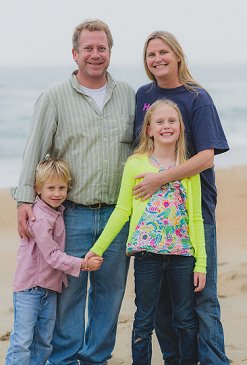 If you are 50+ or have a family history or other risk factors for colorectal cancer, your health plan may provide a free colonoscopy. Check your health plan benefits for more details. Colorectal cancer can progress without any symptoms such as rectal bleeding or pain. Don't wait to be screened.