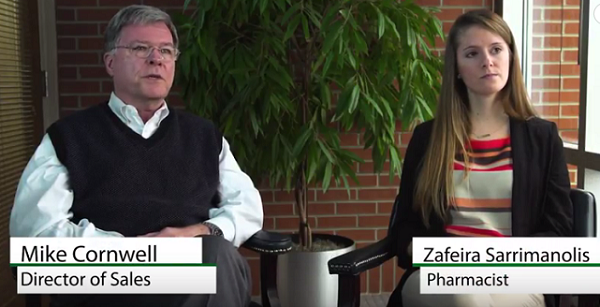 Specialty Drug Costs Can Be Managed with These Strategies
"It's interesting that a lot of these specialty drugs are designed for a very small percentage of the population that have a certain disease state," said Michael Cornwell, MedCost Director of Sales and Underwriting.
"There may be less than 200,000-300,000 people in the country that need that particular drug. That's one of the reasons specialty drugs are so expensive."
MedCost Pharmacist Zafeira Sarrimanolis agrees. "It's an exciting time in the drug manufacturing world, because all of these new medications have been coming out over the past ten years or so for medical conditions that really weren't treatable before.
"For example, hepatitis C medications previously were not very effective and really hard for patients to tolerate. Now we have new medications on the market that are practically a 100% cure rate for patients.
"These drugs are also a lot easier for them to take and tolerate. Part of the problem with that is the price tag on some of those new medications."
"One of the largest reasons people are readmitted to the hospital is because they don't adhere to the medication," said Michael Cornwell. "Programs like step therapy ask you to try a clinically appropriate drug before you try a similar but more expensive one.
"Prior authorizations probe a physician's reasoning behind prescription choices. A lot of these specialty drugs are really for a pretty small percentage of the population. So when you look at a population as a whole, the people taking those drugs are usually between 1%-1½% of your population. That's the good news.
"The bad news is they're very expensive. Probably the biggest growth area in the specialty arenas are the cancer drugs. There's a whole pipeline of new cancer treatments hitting the marketplace. But in that pipeline, member education and aid in helping and consulting is a good thing too. It allows us to have some personal outreach try to help these people manage their disease state.
(This post is a transcript from the video, "CONTROLLING SPECIALTY DRUG COSTS.")