Three and a half years ago, Margaret Nunez first experienced MedCost's Complex Case Management program when she was diagnosed with Multiple Myeloma, a type of cancer that causes abnormal plasma cells to accumulate in bone marrow and interfere with the production of normal blood cells. The disease is considered incurable but treatable.
Margaret received radiation and chemotherapy and responded well to the treatment. She also underwent a successful auto stem cell transplant. Several months later, with her condition stable, Margaret's case management file was closed.
When later tests indicated an increase in Myeloma markers, her case management file was re-opened. While participating in the program this second time, Margaret was diagnosed with breast cancer and underwent surgery, followed by radiation. During breast cancer treatment, her Myeloma maintenance therapy was discontinued. Once the breast cancer treatments were over, she restarted maintenance therapy. Since her condition was stable, her case management file was closed once again.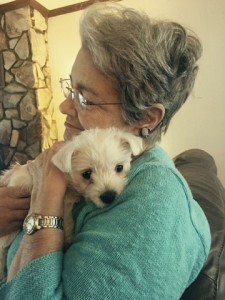 Several months later, Margaret re-joined the program after a brief hospital admission for neutropenic fever. Neutropenia is an abnormally low count of white blood cells and makes an individual vulnerable to infection. Margaret's next bone marrow biopsy showed persistent Myeloma.
"Having the same person follow my case from before my stem cell transplant and then periodically since then has been so important. I've been through so many changes and my case manager is always there for me."*
The goal of our Complex Case Management is to ensure the best use of available health plan resources, while enhancing quality of life. For more information, visit our Case Management page.
*Margaret Nunez gave MedCost permission to share her story to help others realize the benefits of the Complex Care Management program.