Stories of Success
If you're one of the 80% of employers who have offered employee wellness programs and information,[i] you may be searching to see what is working at other companies. Developing a culture of wellness can decrease sick leave absenteeism by an average 28%, and workers' compensation and disability costs by an average 30%.[ii]
How can you increase your employees' job satisfaction and overall health, while saving hard-earned health care dollars? Here are four power ideas for more successful employee wellness programs:


1. Offer Choices.
"One size does not fit all in employee wellness programs," said Crystal Spicer, MedCost Human Resources Manager. As a company offering financial and health solutions for employer benefit programs, clients were asking what wellness outreach MedCost was doing for their own employees.
The MedCost HR team realized that what worked for one employee didn't necessarily fit another. So the company's wellness committee designed a point-based program with multiple ways to boost health and earn financial incentives.
The annual program, kicked off in 2016, measured points earned for employee wellness activities on a quarterly and a yearly basis. This chart shows multiple ways that MedCost employees could earn points for the financial incentives at year's end:
"We got people's attention, which is what we were striving for," said Crystal. One group of women came to work an hour early to walk together – even climbing stairs.
A Weight Watchers group cosponsored by the company attracted 20 people. Sherry lost 56 pounds. Glenn lost 36. Trish, motivated on her own, lost 40. And their new habits of exercising and eating helped them keep it off.
MedCost offered $100 drawings quarterly for those who met point goals. At the end of 2016, those who accrued the 2,400 points will receive a $500 contribution into their personal Health Savings Account.[iii] Employees enrolled in a Preferred Provider Organization plan could earn a gift card for $250.
Fitness classes offered after work onsite were another way to add points. The company shared costs with employees who signed up for the six-week classes. From the beginning, classes were well-attended.
Financial incentives are effective for successful employee wellness programs. Four out of five employers use financial incentives to promote wellness.[iv]
"Getting buy-in is key," said Crystal. "Earning these financial incentives are obtainable because there are a whole variety of ways to get there.
2. Incorporate Employee Suggestions
Our annual support of the Triad American Heart Association's walk hit new levels this year – and not just financially. Jenny implemented a leadership contest to raise the most employee contributions, with the winner earning the right to wear this Southern Lady hat, red beads and tutu (See Figure 1).
Brad (in the lovely hat and tutu) definitely stood out in the crowd of 7,500 walkers through downtown Winston-Salem.
But even better were the 125 employees, family members and friends who walked between one to four miles on October 29th. Dogs, babies in strollers, music and laughter made this emphasis on healthy hearts a lot of fun.
Another employee suggestion resulted in a weekly "Walk with Me Wednesday" event, beginning in 2015. MedCost is located in a business park with sidewalks, gazebos and ponds. An average six to eight employees walk 15 minutes together at noon, enjoying fresh air, camaraderie and exercise in a beautifully landscaped setting.
One key benefit of this weekly walk is better connectivity among the employees who walk together. In many businesses, department knowledge is often siloed from other departments because of different functions. And employees don't get to know each other.
"The walks really do benefit the mind as well as the body," said Karen, a 16-year employee at MedCost. "Walking with others just motivates me to get out and walk."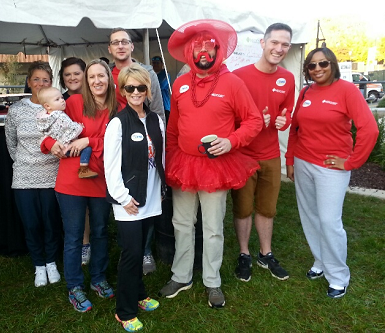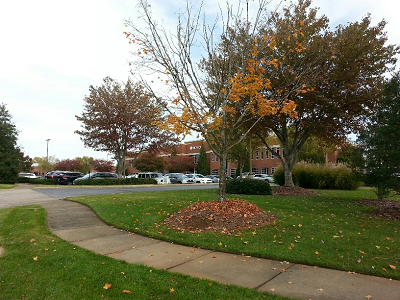 3. Take a Long-Term Approach to Your Return on Investment (ROI)
"Looking purely at hard costs, healthcare spending can be one of the largest single expenses for a business, next to payroll," said Dan Birach, president of HEALTHWORKS division at Carolinas HealthCare System. [v]
"Statistics show that for every dollar an employer invested in areas such as wellness programming and disease management, they enjoyed an ROI of anywhere from $1.50 to $3.80. Healthy employees are more productive and miss fewer days."
The Society for Human Resource Management reported that 80% of employers offered preventive wellness services and info in 2015.[vi]
Employee wellness programs are having an impact on reduced dollars spent on health benefits. When corporate wellness programs were implemented:
Claims costs reduced 28%
Doctor visits reduced 17%
Hospital admissions reduced 63%
Disability costs were down 34%
Incidence of injury reduced 25%[vii]
"A wellness program can make just a small difference at first," said Crystal. "It has to build gradually."
Employers offering wellness programs are looking for the same key ingredient for their employees – motivation.
4. Motivate Your Employees for Better Quality of Life
Claudia works with providers (hospital systems, medical offices and other professionals) at MedCost. When doctors diagnosed medical issues exacerbated by her obesity, she took a hard look at her lifestyle. And wanted to change.
"I am involved in Christian ministries in my personal life," Claudia said. "I wanted to be in better health. My family and friends supported me to make some new choices."
MedCost wellness choices inspired Claudia to do things differently. In January of 2016, she braved the cold temperatures to begin walking every morning at 7:30 a.m. with several other employees. She climbed stairs at lunch. She focused on her health.
"I've lost 30 pounds," Claudia said. "I love the fact that I have gone from a size 22 to a size 18. My grandchildren are ten and six. I have to get rid of some more of this weight to keep up with them."
Summary
Inspire your employees. Fit your wellness program to your unique business style and culture. One size won't fit all, so try different ideas to see what resonates with your employees.
Above all, pour on the encouragement. Your employees are spending a large chunk of their time working for you. Your support may not only boost your bottom line, but improve your employees' health in a life-changing way.
Your company will produce not only satisfied customers, but loyal, healthier employees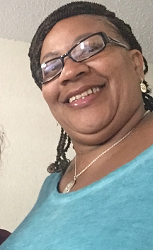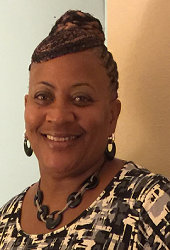 [i] "Eight Things You Need to Know about Employee Wellness Programs," Alan Kohll, Forbes, April 21, 2016, http://www.forbes.com/sites/alankohll/2016/04/21/8-things-you-need-to-know-about-employee-wellness-programs/2/#4097a3e13e2d
[ii] "Be Stronger, Live Better," National Association of Health Underwriters Education Foundation, http://www.nahueducationfoundation.org/materials/WellnessBrochure.pdf
[iii] For those enrolled in a High Deductible Health Plan with the company.
[iv] Incentives for Workplace Wellness Programs," RAND Corporation, http://www.rand.org/pubs/research_briefs/RB9842.html
[v] "Five Things to Consider When Planning Your Wellness Program," Dan Birach, HEALTHWORKS Division, Carolinas HealthCare System, http://www.carolinashealthcare.org/medical-services/prevention-wellness/employer-solutions/healthworks/info-hub
[vi] Kohll, ibid.
[vii] National Association of Health Underwriters Education Foundation, ibid.