How to Help Employees Become Healthy & Whole (Video)
Ready to Balance the Care of Your Employees
with the Financial Health of Your Company?
Employees average 5.3 unplanned sick days per year.

That productivity lost is more than 1 and 1/2 hours of an 8-hour day.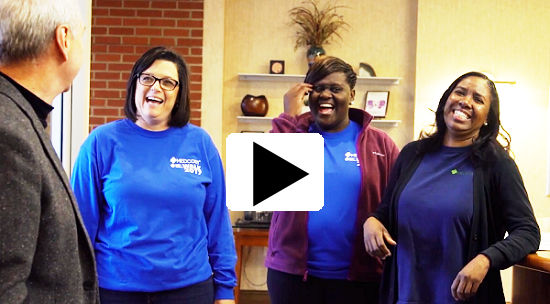 $30 per member per month
When disease management and wellness programs combine, employers average $30 per member per month in decreased health care costs.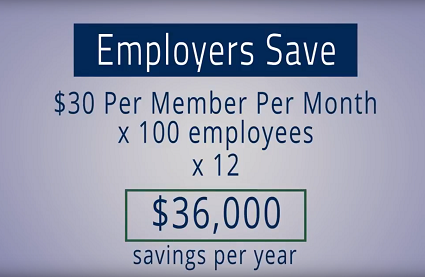 That's why we've developed a comprehensive program called Healthy & Whole.
Healthy & Whole encompasses physical, emotional, financial and social health – and
greater job satisfaction for employees.
The goal is to help employers balance the care of employees with the financial health of your
company.
Healthy & Whole Includes Disease Management
Our nurse health coaches provide hands-on support, helping members reduce blood
pressure, glucose levels and lose weight.

Over 73% of businesses offer corporate wellness to attract and retain talent, and strengthen
company culture. Another advantage is to encourage enrollment in consumer-directed health
plans, a growing trend.
Healthy & Whole Supports Lifestyle Changes
Healthy & Whole addresses not only members with chronic diseases, but the 75% who
need support with lifestyle changes.
Lifestyle changes – even small ones – create measurable outcomes of better health, productivity and bottom line.
The Results of Corporate Wellness Programs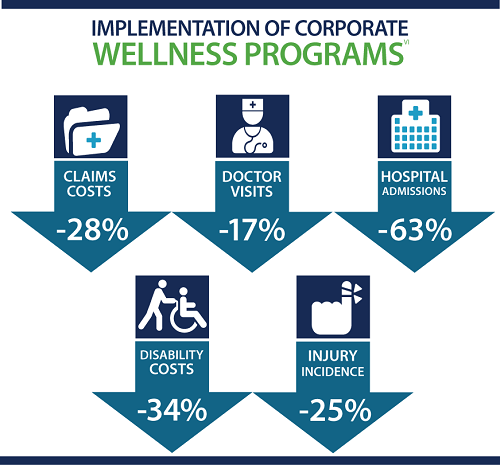 http://www.nahueducationfoundation.org/materials/WellnessBrochure.pdf
Implementing corporate wellness programs dropped claims costs -28%, doctor visits -17% and hospital admissions -63%.
This same study showed disability costs down -34% and injury incidence down -25%.
An employer we worked with said that he is passionate about having happy employees. If they
are happy, they will be productive and engaged.
A Program That Benefits Employees and Companies
Lifestyle coaching. Financial education. Fitness. Nurse health coaching. Long-term medical
conditions. Healthy & Whole serves everyone's needs, including your company's.
We want to see everyone Healthy & Whole. That's why it's important to us to balance the care of your employees with the financial health of your company.
---
(This post is a transcript from the video, "MedCost Healthy & Whole.")
For more information on wellness consultations for employers, email Kati Davis.