The United States wastes $275 billion annually on health care spending through inefficient record-keeping, duplicated files, fraud or abuse, according to Truven Health Analytics. Nearly $9,000 per second is lost on illegible writing, incomplete entries or inaccurate interpretations of data.[i]
In this era of massive data generation, how can companies ensure accurate analyses of their employees' population health? Here are four common data errors to avoid:
1. Making business decisions based on "uncleansed" data.
Electronic health records today overflow with complex treatments, prescriptions, lab results and other tests. Incorrect synthesis of these outcomes can obscure a 360-degree view of past medical history and future potential problems.
MedCost creates detailed reporting with Deerwalk software to help clients identify both medical and financial trends. Sophisticated analytics identify areas of data where misinterpretation may occur. When data is integrated and "scrubbed," employers may then be assured of making accurate decisions based on those results.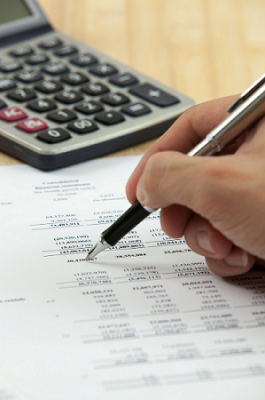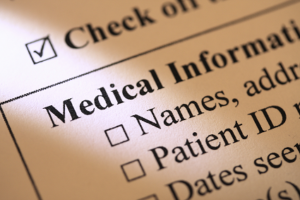 2. Assuming that claims are processed correctly.
Data integrity is key to avoiding skewed results. Were monthly premiums accidentally included in claim expenses? Have claims been duplicated? Were pharmacy costs integrated with the right patient's claim?
No one would try to calibrate a car's multiple computer systems without the right training and equipment. Not using standard query entries will produce data sets of unreliable results for financial and medical decisions. The company that manages your health plan benefits should do rigorous quality assurance audits before releasing "cleansed" data to you.
3. Failing to use technology to protect your group of covered members.
The operating rule of today's digital health care is that if it can't be measured, it can't be managed. How can a company uncover excessive medical costs or emerging health issues for employees, unless clinical and claims data is tracked?
Smart businesses track profit and loss columns. Smart businesses also keep a close eye on cost trends to reduce medical spend and improve population health for employees. MedCost as a benefits administrator delivers monthly reports with specific cost analyses and recommendations to each of our clients.
4. Ignoring cost trends that are wasting your health care dollars.
Health care, despite the tsunami of data generated, is still about people. How can an employer know when an employee's blood pressure is out of control? When blood glucose levels have gone sky-high? When prescribed meds are no longer being taken? Without careful analysis of gaps in care, expensive treatments won't be avoided. And employee health conditions may worsen that could also have been prevented.
Are these errors with your health care data costing your company thousands of dollars? Consider using quality analysis by a reputable benefits administrator to clarify complex data, while managing population health and more efficient health care spending.