Employer Health Care Costs in 2018
Have you ever examined your annual health care costs, and wondered why your plan is so expensive?
You aren't alone. Employers expect health care costs to rise 5.5% in 2018, bringing cost management strategies to the forefront of health benefit priorities.
Strategies to Control Costs
In the past five years, health care costs have continued to increase. As a result, employers have been moving to high-deductible health plans (HDHP) and Health Savings Accounts (HSA) as a way of controlling these costs.
Members have increasingly become more responsible to choose appropriately-priced medical care, such as going to an urgent care facility for minor ailments instead of the emergency room. This cost awareness is giving rise to a consumer trend in health care.
However, we are also seeing a growing momentum to shift cost accountability and control into the hands of providers, using value-based payment models. Value-based health care compensates hospitals and doctors on the basis of patient health outcomes.
Improving the outcomes of employee health for an entire group is a key way to contain the expenses of company health plans.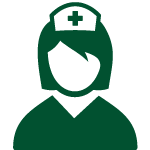 Employer/Health Plan
The movement to HDHPs appears to be losing energy.
After shifting health care costs to employees for years, employers are starting to ease off.
This leaves less opportunity to stem increases in use of health care services.
Employers are working with health plan partners and providers to reduce inappropriate use of services and prescription opioids.
Employers are seeking plan designs that drive members to more affordable care options, such as:

Specialized, high-volume, medical centers of excellence.
High-performance networks integrating clinical, operational and communications' systems.
Member
Employee experience with the health care system now has a greater emphasis.
Employer-sponsored support helps employees to navigate treatment options and procedures.
Wellness programs now provide employer initiatives for employee financial, social, mental and physical health.
Wellness incentives and penalties in company-sponsored programs encourage member participation.
Provider
A growing focus on value tied to health care outcomes at the lowest cost.
More than 20% of employers are experimenting with high value networks and Accountable Care Organizations (ACOs) in select markets. That number is expected to grow to over 50% in the next few years.
Providers are assuming additional risk for patients' outcomes; and medical teams are working to reduce readmissions.
The cost of drugs and the need to shop prices is resulting in provider requests to consider the cost of services and prescriptions, before prescribing.
The Goal for Employers
As health care continues to take up a larger part of the overall economy, structural changes—such as the push toward paying for value, greater emphasis on care management and increased cost sharing with consumers—are taking stronger hold, pulling back against rapid health care spending growth.
Over the next three years employers will seek to improve member engagement in health and wellbeing programs, expand the use of analytics and seek to manage the cost and utilization of pharmacy. Regardless of the strategy, employers will still be challenged to keep costs low for both the employee and the company.
The goal is for employers to provide a high value plan that manages cost for both the company health plan and the employee. MedCost works with our employers to improve health outcomes and to generate a more productive workforce.
Our next series of blog posts will describe six key ways that employers can achieve this goal. Subscribe to our blog now to receive these posts by email
What are the top drivers in your health plan costs? Add your comments below.