A sick child might have a fever at 3:00 am. Or the family might be visiting grandparents a long way from home. But if an employer-sponsored health plan includes telemedicine services, a board-certified doctor's consultation is only a phone call away.
Employers Are Choosing Telemedicine
An overwhelming 96% of US employers plan to offer telemedicine services in applicable states* in 2018, the National Business Group on Health reports. The reasons for this rapidly growing health benefit are obvious:
Quick Response. Teladoc, the nation's largest provider of telemedicine consultations, averages 22 minutes for a call-back from a licensed, board-certified doctor who practices in the caller's state.
Convenience. This consultation can be held by phone or online. Teladoc requests some medical information before having the doctor return the call.
Appropriate Care for Less. Almost 80% of adult Emergency Room visits are due to lack of access to other providers.** Access to telemedicine visits can limit hours spent away from work, as well as more expensive care at any hour, day or night.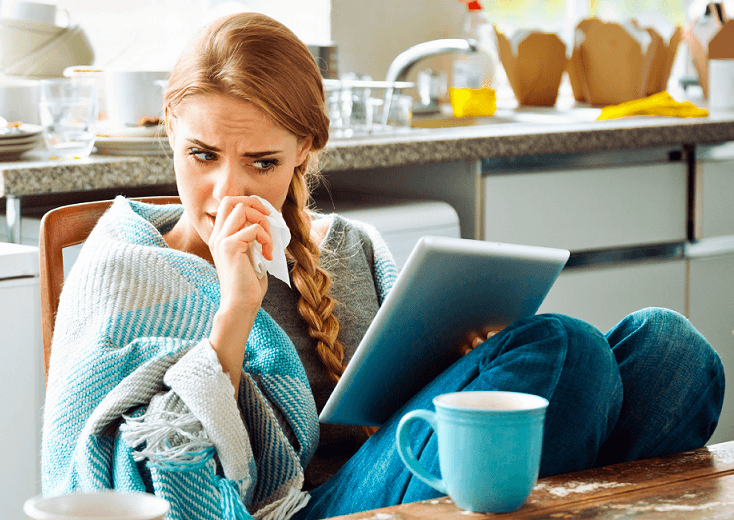 Telemedicine Offers Treatment Alternatives
Telemedicine consultations are not meant to replace primary care providers. But if an employee has one of the minor ailments listed below, 24/7 access is convenient, and reduces spiraling costs for the employer and the employee.
Treatment Alternatives to the Emergency Room

Common conditions treated through a telemedicine phone call or online visit are:
Infections
Allergies
Pain
Minor joint trauma
Gastroenteritis (stomach flu)
Telemedicine Services Are Expanding
Teladoc has expanded optional services for employer health plans to include behavioral health. If an employer chooses to add this option, experienced psychiatrists, therapists and counselors would be available at a flat, per-encounter fee. Members can choose to see the same provider throughout the course of care.
Behavioral health conditions*** range from:
Stress/anxiety
Depression
Addiction
Domestic abuse
Grief counseling
Just a Phone Call Away
Need a better prescription for your health care expenses? Expert care from area doctors may be available with a phone call, whether on vacation at Disney World or in pajamas at 3:00 a.m.
With telemedicine services, there is a doctor in the house.
______________________________________________________________________________
*Teladoc operates subject to state regulation and may not be available in certain states.
**"Emergency Room Use Among Adults Aged 18-64: Early Release of Estimates from the National Health Interview Survey, January-June 2011." National Center for Health Statistics. May 2012. https://www.cdc.gov/nchs/nhis/releases.htm (accessed October 31, 2017).
***Consult your employer's summary plan description for complete coverage details.