A Wearable Tracker Changed His Lifestyle
Jason Clarke, Business Development Executive at MedCost, had never been that concerned with how many steps per day he was getting. He had tried tracking his meals, water intake and exercise through various online apps, but soon lost interest in how fragmented the information was.
When MedCost offered a wearable wrist device for employees, Jason decided to give it a try. He liked how all his data integrated into one snapshot of his wellness goals.
"The wearable tracker that MedCost provided completely replaced the apps on my phone, and made it easier for me to stick to a healthy lifestyle," he said.
How does technology facilitate access to employer benefits and help employees maximize their options? Here are six ways: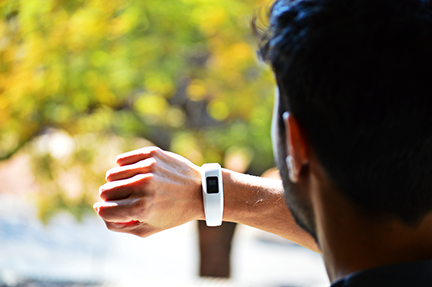 1. Wearable Devices Promote Physical Activity
Wearable devices supplied by employers support a culture of wellness, fun and social connections. Companies that encourage healthy habits for employees can see a reduction in benefits costs and in chronic conditions that worsen due to lifestyle.
Americans who are physically inactive have $1,313 higher health costs per year than those who spend 150 minutes per week physically active.
Even walking for 30 minutes a day, five days a week, can be enough. The number of MedCost employees who walked during breaks or at lunch increased as people began to track steps to reach company incentives for healthier lifestyles.
Employees walked over 15 million steps during the first 30-day challenge after our wearable devices were handed out.
"Everything is convenient, personalized and managed through the fitness app," said Kati Davis, Program Manager for wellness initiatives.
Statistics show that more and more employers are participating in this growing trend in benefit plans. One study showed that by 2019:
• 81% of employers will provide online decision tools
• 47% will use mobile apps for condition management
• 44% will provide wearable devices as part of a wellness strategy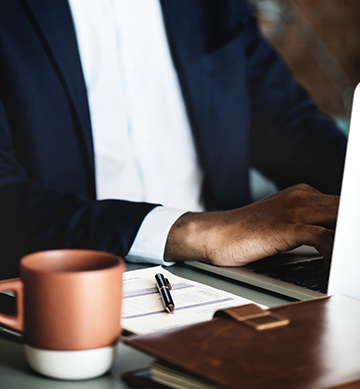 2. Benefits Technology Streamlines the Process
Efficient benefits administration platforms simplify the entire HR, benefits and payroll process for employers. Complex government regulations, tax codes and HIPAA directives require technology to prevent missed deadlines and protect employee information.
MedCost partners with bswift to offer an integrated platform that streamlines employee alerts, benefits enrollment, benefits administration and HR functionality.
Changes in annual open enrollment benefits can present an overwhelming challenge for HR staff. Automated technology that guides employees step-by-step through online enrollment reduces questions and supports individual benefit choices.
Benefits administrators also can submit employers' government forms by specified due dates, with the aid of technology. COBRA regulations, IRS Forms 1094 and 1095, and Health Savings Account contribution limits are just a few of the processes technology platforms support.
3. Technology Manages Chronic Conditions More Effectively
Adults with three or more chronic conditions are 28% of the US population, but drive 67% of claim costs. High blood pressure, diabetes, high cholesterol, asthma, heart failure and other chronic conditions can escalate the possibility of more serious medical risks.
Analytics' technology gives benefits administrators the ability to track developing medical conditions and to support participating members in those decisions.
Our Care Management nurses are seeing significant progress in preventing medical conditions from worsening, as well as helping employees who are at risk to stay healthy. Read how Patrenia Johnson, SmartStarts Engagement Specialist, learned to manage her diabetes, losing 70 pounds in the process.
4. Telemedicine Lowers Health Costs with Easy Access
A 2017 national survey found that 78% of employers are offering telemedicine for office visits. Quick access to medical care through a phone call or video visit has become a standard benefit that is avoiding higher costs for both members and employer health plans.
Telemedicine has also expanded services to include access to behavioral health services, such as social workers, therapists, psychologists and psychiatrists.
Telemedicine can be the best option for treatment of certain illnesses. This list gives a number of conditions that are appropriate for a virtual phone call or video consultation

78% of employers are offering telemedicine for office visits.
5. Technology Encourages Wellness Participation
Wellness platforms are now offered to employers for member tracking on diet, weight, stress relief, nutrition and lifestyle coaching.
Members can access tools to research medications, evaluate symptoms or view status on requests for approved hospital procedures or stays.
Online platforms also give members self-care tools to manage behavioral health conditions such as anxiety, depression, substance abuse or chronic pain. Programs are also available to support employee emotional well-being on topics such as positivity, resilience and mindfulness.
6. Other Technology Solutions
Text messaging is rapidly growing as a communications practice in managing health benefits. Appointment reminders and alerts regarding claims create time savings for members, health care providers and those who administer employer benefits plans.
Health care is a prime target for hackers. As technology continues to advance, the need for benefits administrators to guard protected health information of members will become even more vital (read these tips on "How to Skin a Phish" by Andrew Ramos, MedCost Director of Information Technology).
Technology will continue to play a major role in how employees make benefits decisions, manage their health, maximize their plan options and make educated pharmacy choices.
Ensure that your employees have access to the most dependable, secure programs available through an experienced, reputable benefits administrator.